News — K P Styles Boutique
• Announcement • Boutique • Bowling Green KY • K P Styles Boutique • Kentucky Boutique • KY Boutique • Pop Up Boutique • Pop Up Locations • Shop Local • Store News • Upcoming Events
Hi ya'll! Business is starting to pick up, so first and foremost, I want to say THANK YOU to all of my wonderful supporters! I have several pop up events planned for the next few months. I am going to list the locations, dates and times here on this page. If you have questions related to these events, please shoot me a message.  May 2017: Saturday, May 6th - Munfordville City Wide Yard Sale - Located on the Square - Munfordville, KY from about 8am-3pm. Saturday, May 13th - Junk'tion Market - Historic Rail Park & Train Museum - Bowling...
---
• About the Boutique • Announcement • Boutique • Boutique 101 • K P Styles Boutique • Opening Blog • Store News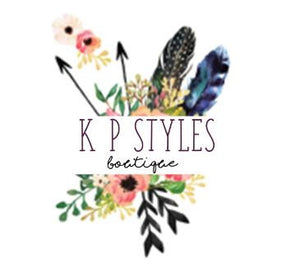 Hi ya'll! My name is Kasey... I am finally pursing one my dreams by opening an online boutique (ahhh!!) after selling new and gently used clothes in my PoshMark store for about a year. Am I nervous? Sure am! Do I know if I'll be successful? I sure hope so! Will I give this all I've got? Definitely! My main goal is to offer affordable, trendy boutique clothing to shoppers that love boutique clothing as much as I do! I am open to any suggestions of what ya'll would like to see in my store.. If you have suggestions, opinions,...